Outcomes from Type 2 Diabetes Mellitus in Singapore and other parts of Asia are not where they should be. SugoSure aims to drive a transformation of care delivery for chronic diseases which will both improve outcomes and, in the longer term, reduce healthcare expenses.
Diabetes is a major problem since many patients still progress to develop complications which can be severe. Singapore has among the highest % of end stage kidney failure caused by diabetes of anywhere in the world.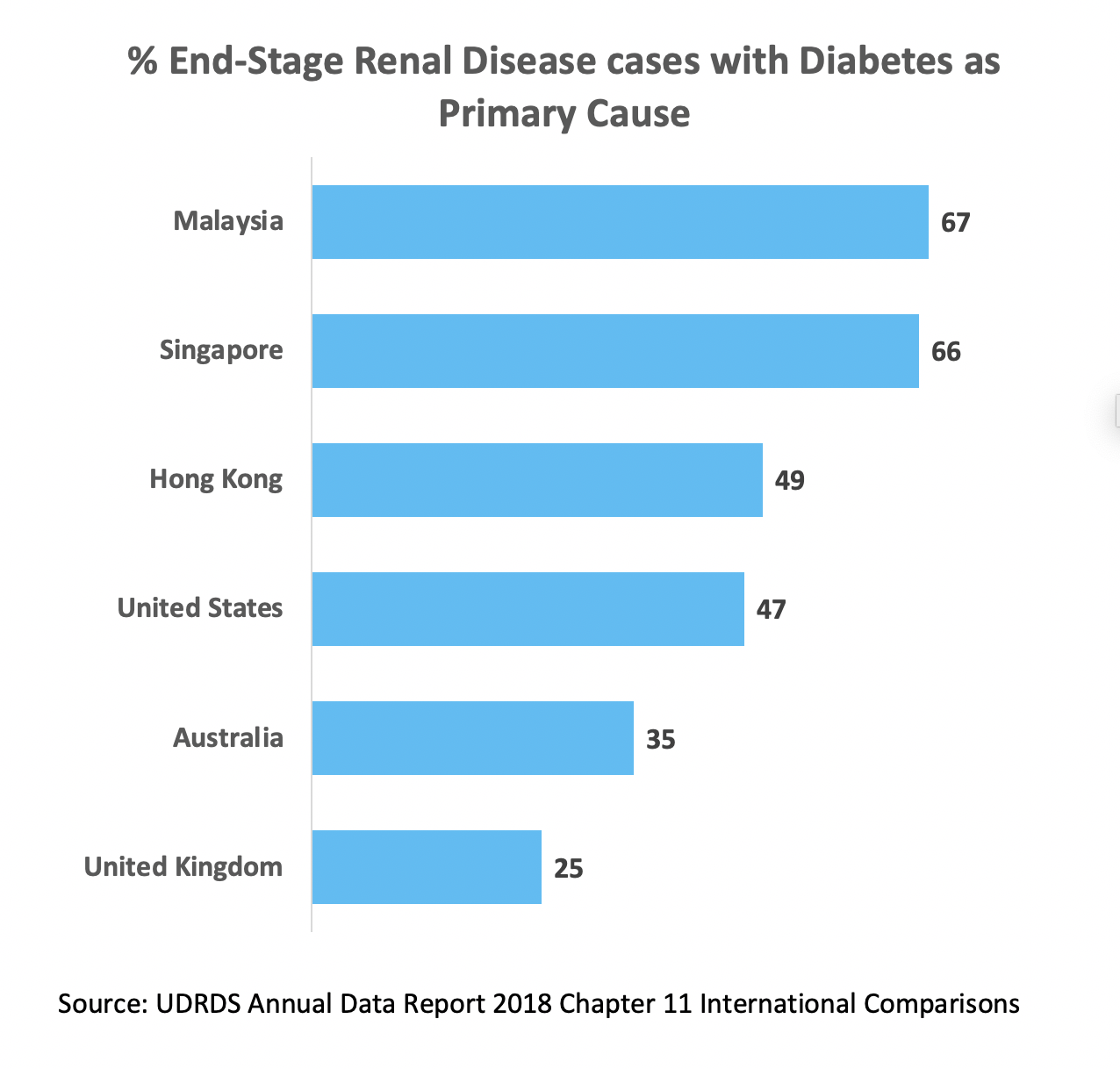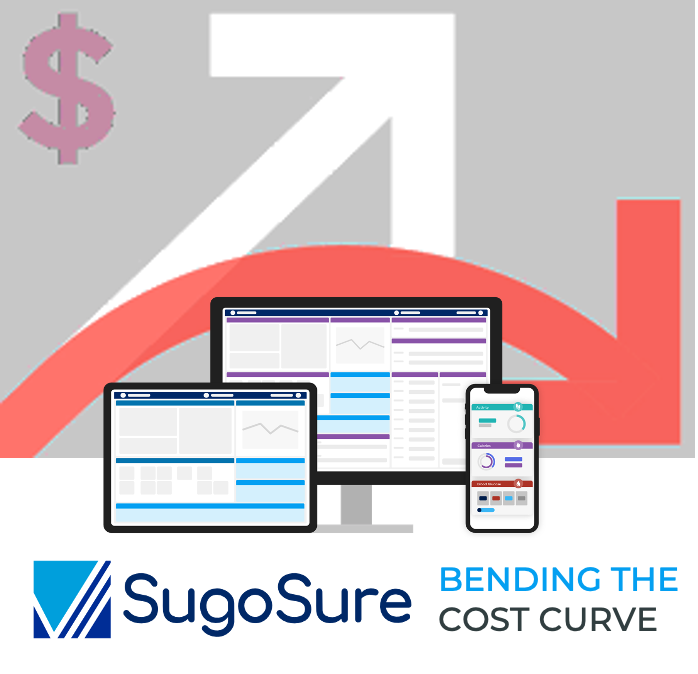 Transformation is imperative for several reasons: the rising prevalence of chronic diseases, limited human resources to provide care, cost (diabetes is expected to cost the Singapore economy S$1.8 billion annually by 2050).
Straits Times Dec 19 2018
Be mindful when using apps to monitor diabetes as many don't track all the important areas: Study
"A new study by local researchers has urged people to be mindful when using apps, as not all have features that enable comprehensive diabetes management.
The problem arises when people are misled into thinking that just a few of these functions are enough when controlling diabetes needs an all-round approach."
Comprehensive, Coordinated Team-Based Care
Patient interactions are guided by SugoSure's alerts and analytics, powered by ConnectedHealth's cloud-hosted Clinical Data Platform.

This single platform also hosts SugoSure's diabetes EMR and assists coordination of Lifestyle and Clinical Plans.

In this way SugoSure enables comprehensive, coordinated team-based care - a proven approach to improving outcomes in diabetes.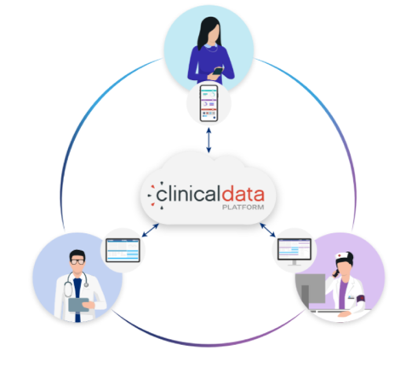 Key Features of SugoSure's Design
Clinical Best Practice
Guides physician through a full review at the Initial SugoSure Consultation
Rules-based decision support for lab tests, medication and changes in monitoring frequency
Operational dashboards monitor physician compliance with review schedules
Closing the Loop
Dashboards and alerts feed back real-time progress vs targets to the patient
Feedback is reinforced by ongoing health coach support and physician Remote Reviews
Allows swift problem resolution through lifestyle or medication changes as needed
Quick Problem Resolution
Glycaemic control, Lifestyle and Compliance problems identified early through the pattern of logged patient data
Triage by chatbot and health coach with physician alerted when necessary and only if needed
Protocol-driven problem resolution for lifestyle and compliance issues is entirely led by health coaches
Coordinated Care Plans
Clinical Plan setting and tracking designed around Singapore MoH Clinical Practice Guidelines
Lifestyle Plan (complementing Clinical Plan) developed by health coach following initial 2 week assessment
Coordination assisted by messaging through the system and linked to alerts
SugoSure assembles these features into a comprehensive tool for physicians and patients with coordinated health coaching. The result is a system which is sophisticated and clinically-relevant yet easy to use.
This is the future of diabetes care: coordinated, data-driven and based on best clinical practice
IDF Recommendations
The following summary is taken from 'Self-Monitoring of Blood Glucose in Non-Insulin Treated Type 2 Diabetes' published by the International Diabetes Federation (IDF). This outlines best practice use of self-monitored blood glucose - the approach to improving blood glucose control around which SugoSure's design is built.
1. SMBG should be used only when individuals with diabetes (and/or their care-givers) and/or their healthcare providers have the knowledge, skills and willingness to incorporate SMBG monitoring and therapy adjustment into their diabetes care plan in order to attain agreed treatment goals.
2. SMBG should be considered at the time of diagnosis to enhance the understanding of diabetes as part of individuals' education and to facilitate timely treatment initiation and titration optimization.
3. SMBG should also be considered as part of ongoing diabetes self-management education to assist people with diabetes to better understand their disease and provide a means to actively and effectively participate in its control and treatment, modifying behavioural and pharmacological interventions as needed, in consultation with their healthcare provider.
4. SMBG protocols (intensity and frequency) should be individualized to address each individual's specific educational/behavioural/clinical requirements (to identify/ prevent/manage acute hyper- and hypoglycaemia) and provider requirements for data on glycaemic patterns and to monitor impact of therapeutic decision making.
5. The purpose(s) of performing SMBG and using SMBG data should be agreed between the person with diabetes and the healthcare provider. These agreed-upon purposes/goals and actual review of SMBG data should be documented.
6. SMBG use requires an easy procedure for patients to regularly monitor the performance and accuracy of their glucose meter.