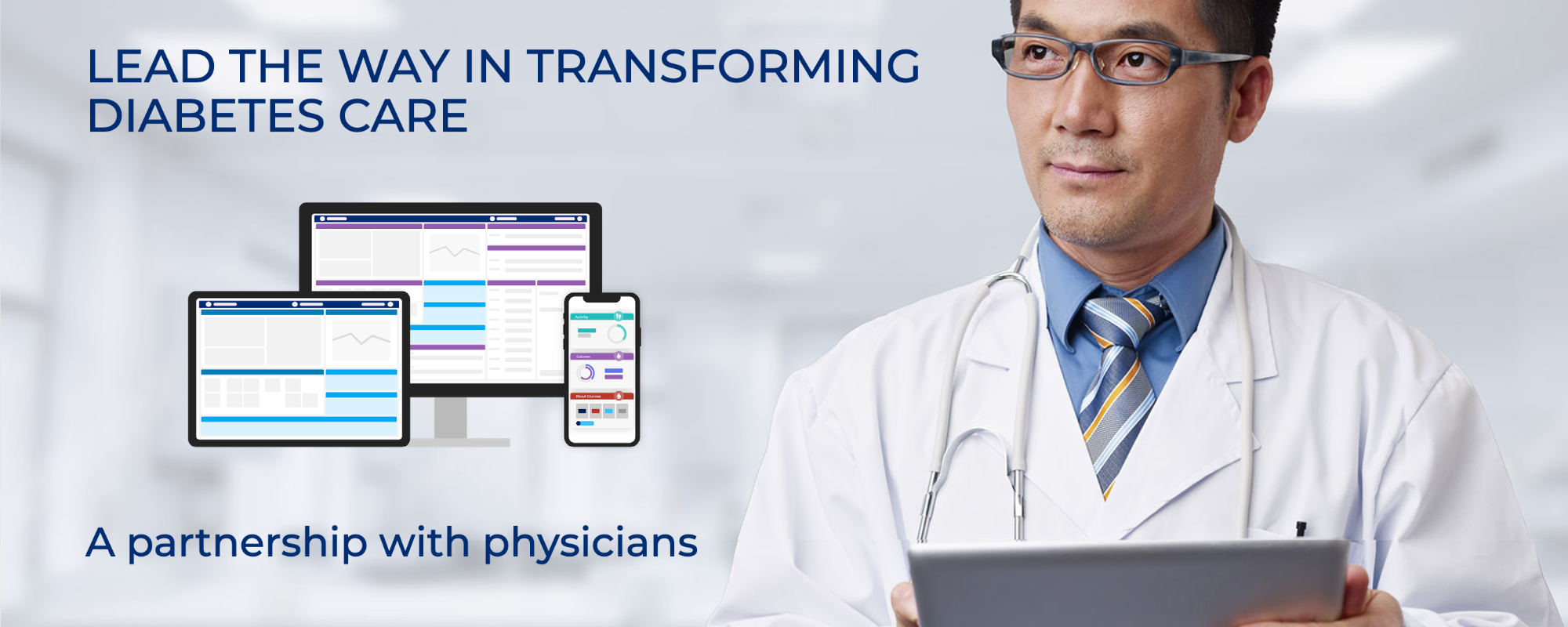 Better Diabetes Care Delivered Productively and Efficiently
https://sugosure.com/physician
SugoSure is an innovative and complete digital health system which supports care for patients with type 2 diabetes, delivered in partnership with primary care and specialist physicians.
Under SugoSure's partnership model, ConnectedHealth provides digital health support and personal health coaching to patients through the Patient App and Health Coach Teleconsults.

Physicians provide clinical care with consultations supplemented by SugoSure Remote Reviews for remote monitoring. This is enabled by the Physician Web Portal which is a diabetes electronic medical record with built-in clinical decision support tools designed for ease-of-use to fit with your workflow.
By partnering with SugoSure, physicians can implement remote patient monitoring and enhance the care received by their patients with diabetes. All with no set-up cost since all additional resources are provided by ConnectedHealth.
Learn how this will benefit your patients and your practice by booking a demo with Dr Ronald Ling, CEO of ConnectedHealth and creator of SugoSure.