How will you Take Control of your Diabetes?
Follow A Simple 3-Step Process To Evaluate And Register For SugoSure
You've decided that it's time to get your diabetes under better control.
You want to start hitting your targets for blood glucose measurements and HbA1c.
But where do you start and what should you work on?
Identify which aspects of your lifestyle to work on
Make adjustments with feedback and support
Take control!
SugoSure offers you a simple 3-step approach which (for eligible patients)
is completely free.
Step 1: Take the Diabetes Assessment
This comprises just 9 quick questions about the status of your diabetes and your motivation.
Immediately upon submission of all 9 replies in the assessment, you will receive valuable summary feedback with points to consider as you make plans to take control. This will be emailed to you and is the starting point for discussions in step 2.
When you click the button you will be redirected to the Assessment page on sugosure.com. On this page enter your details and answer all 9 questions.
Look out for summary feedback which is provided after you submit your 9th reply.
A summary will also be emailed to you.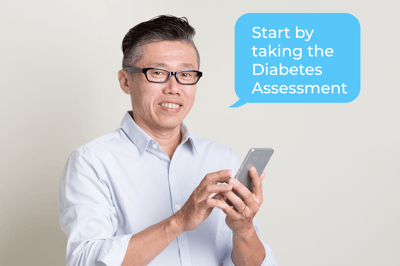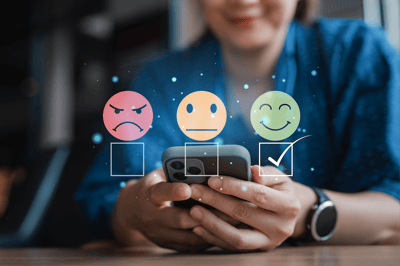 Step 2: Have a Counseling Call with a SugoSure health coach
Schedule a 15 minute phone call with a SugoSure health coach, who will discuss the current status of your diabetes management and review the results of your assessment.
Based on this call, your health coach may (or may not) recommend you to proceed to a trial of SugoSure (step 3).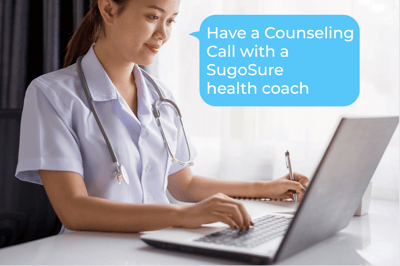 Step 3: Take a 2-week trial of SugoSure
SugoSure is designed to help diabetes patients with certain characteristics to make significant and lasting improvements to their diabetes control.
If your health coach recommends you for a trial, there is scope for you to improve and SugoSure is likely to be of great help to you as you adjust your self-management and lifestyle.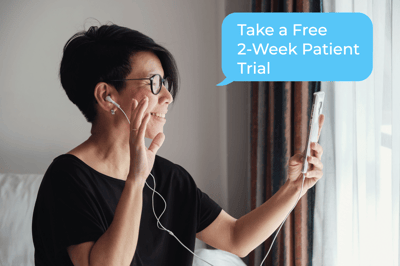 If you have any questions
Message us at:
or email us at info@sugosure.com
or call us on +65 6931 1522 ext 104 (SugoSure Admin)
Our Health Coaches
All SugoSure health coaches are nursing-registered and diabetes-trained. They work with you to help you better understand your diabetes, make any needed lifestyle changes you deal with problems.
Your Data
All data entered into SugoSure is strictly confidential and managed in strict compliance with ConnectedHealth's Data Protection Policy.