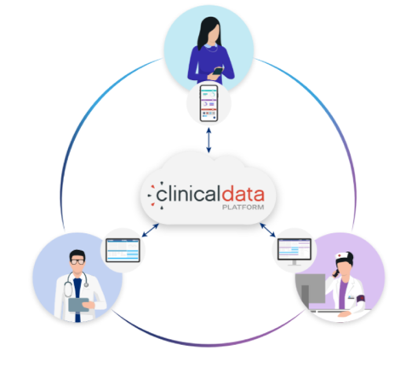 SugoSure connects patients with their doctor and health coach through the ConnectedHealth Clinical Data Platform which links patient-recorded measures and a diabetes electronic medical record.
Its algorithms enable coordinated clinical and lifestyle management with remote monitoring.
Patients are supported and motivated through the app while their care team can address problems earlier and more effectively than ever before.
The following exhibits are based on fictitious data and are for illustrative purposes only. Their purpose is to demonstrate the functioning and reporting of SugoSure and are not related to any patient or physician who has used SugoSure.
How a Patient uses the SugoSure Patient App
Feedback, reminders and alerts through the app

Support, motivation and guidance from a dedicated health coach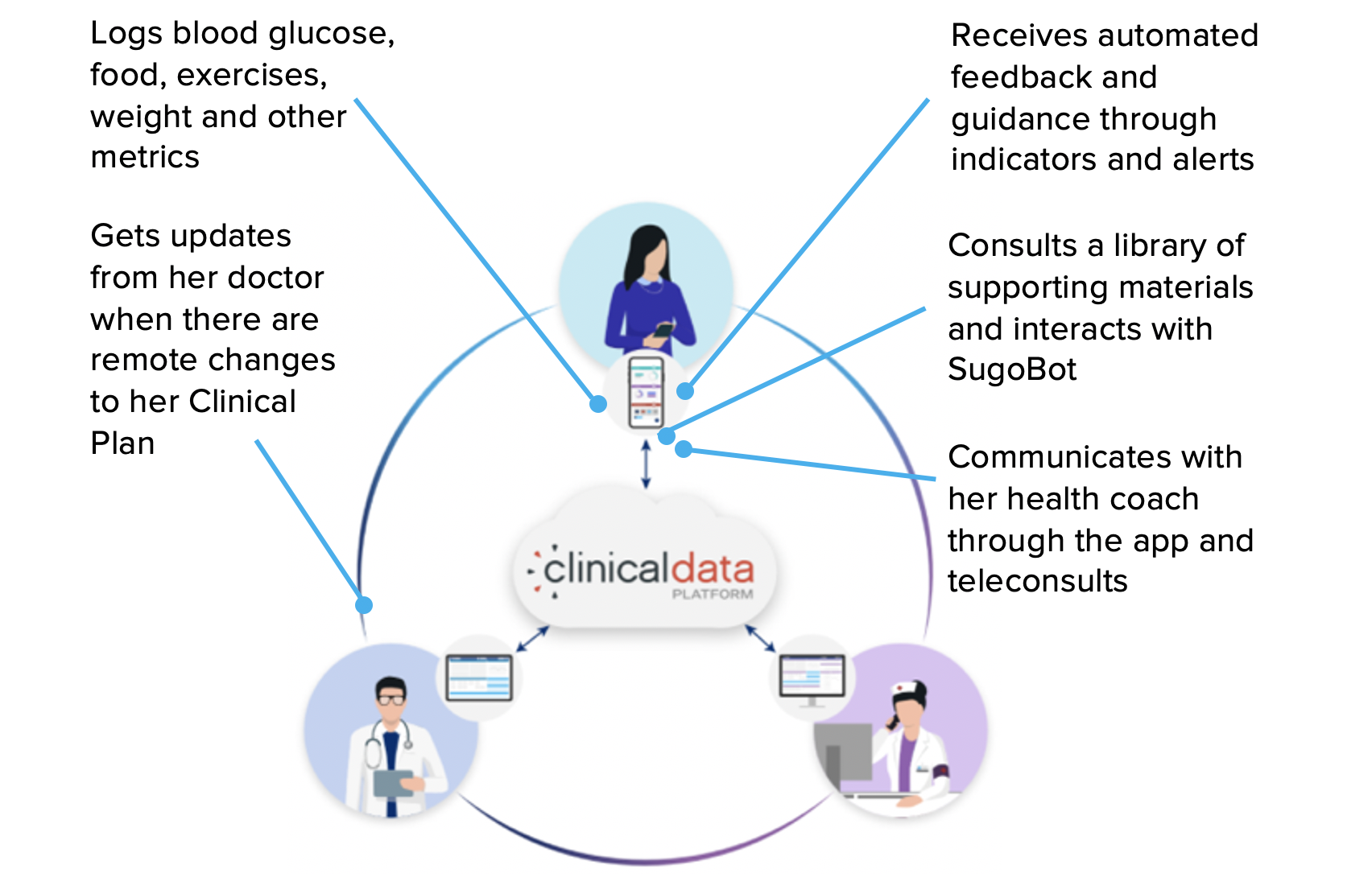 Sample Patient App Screenshots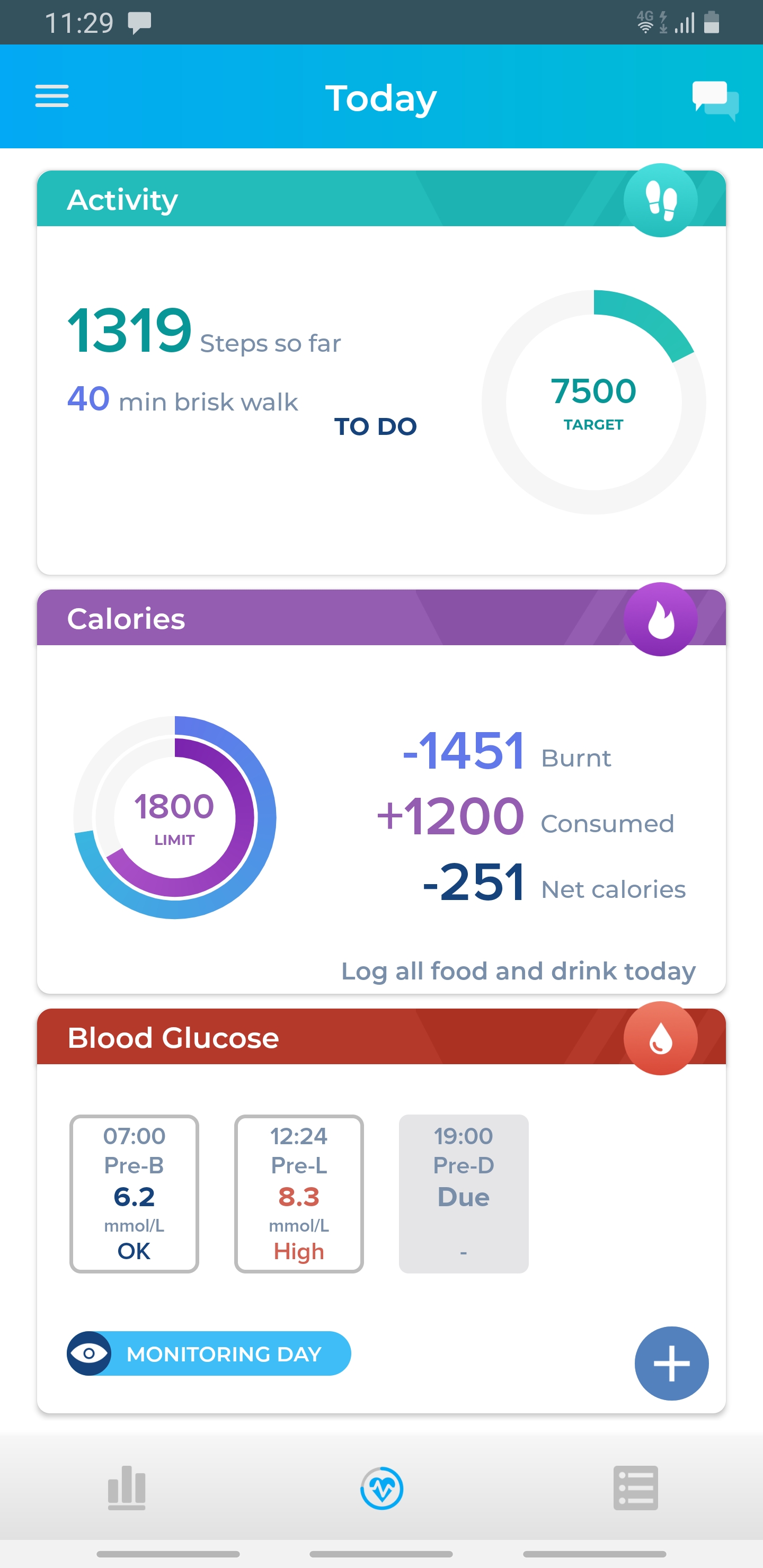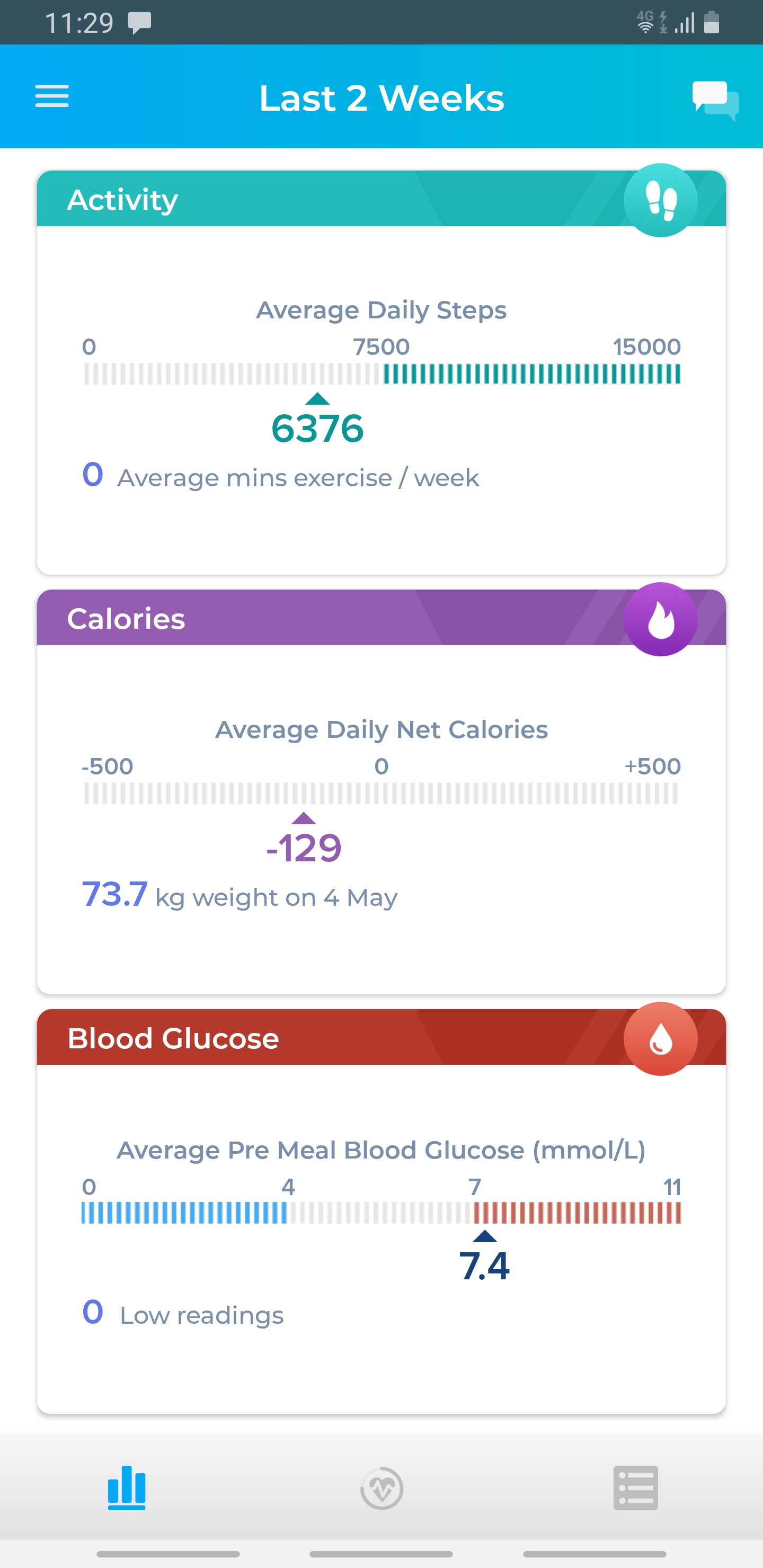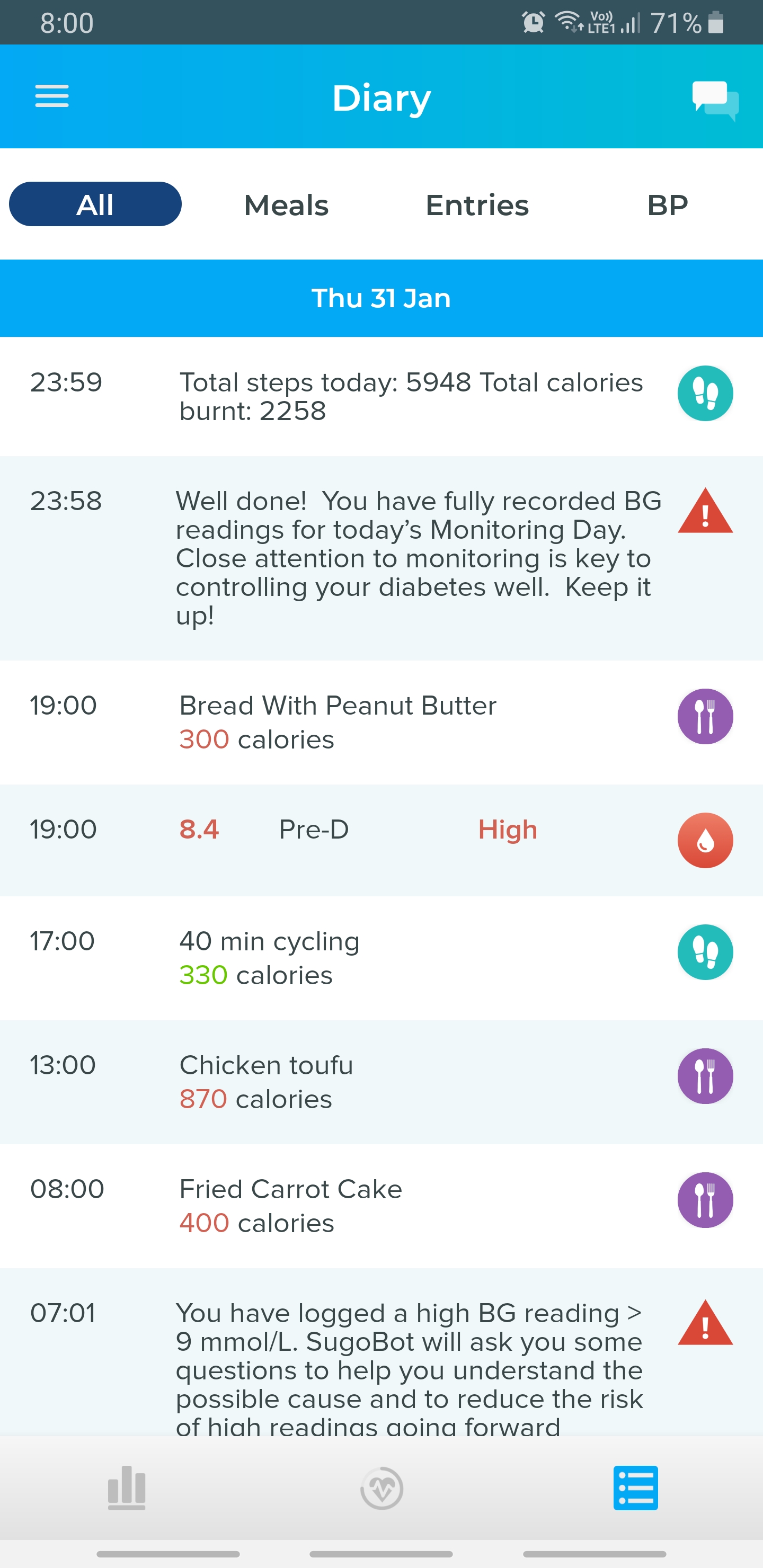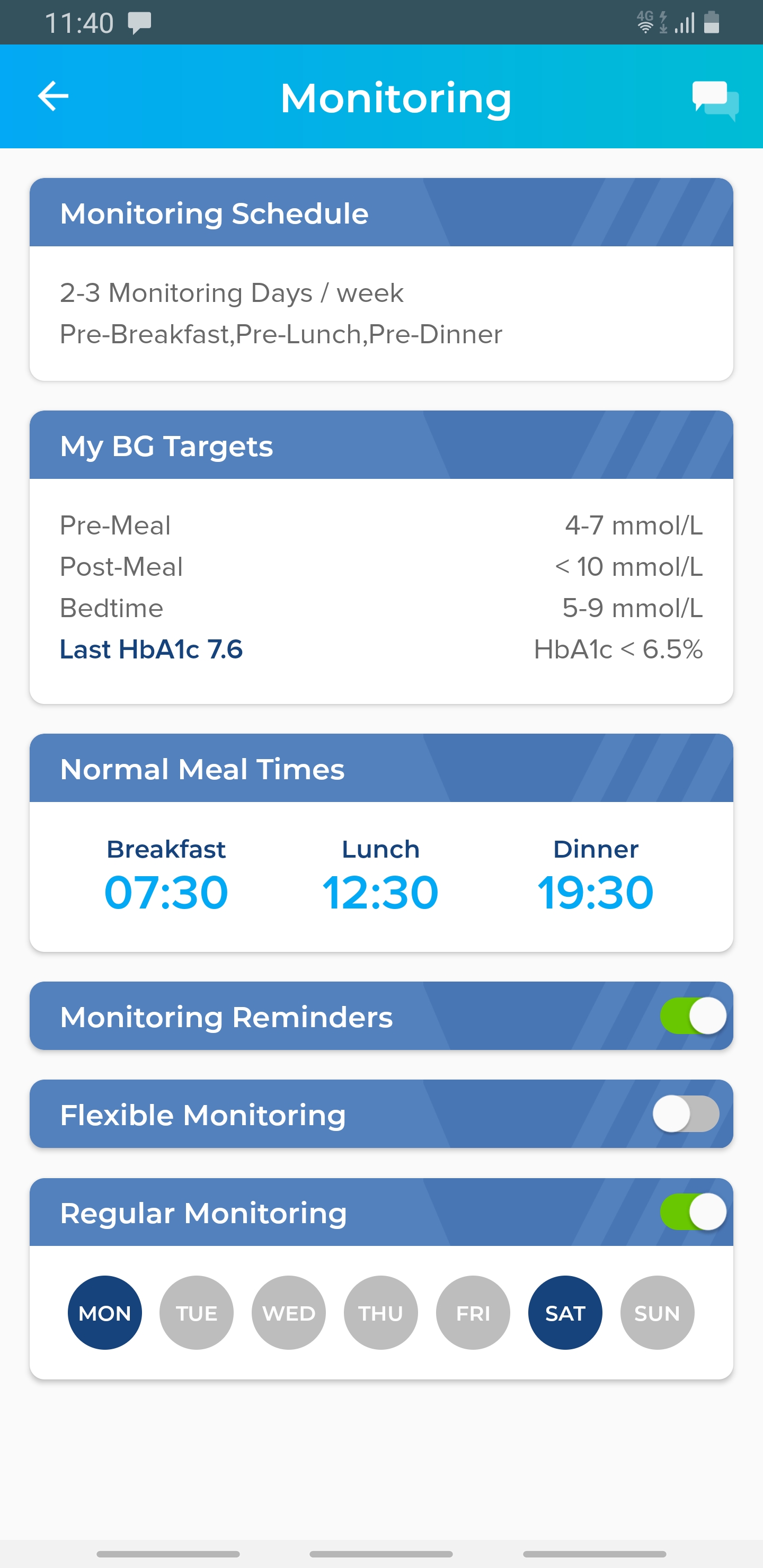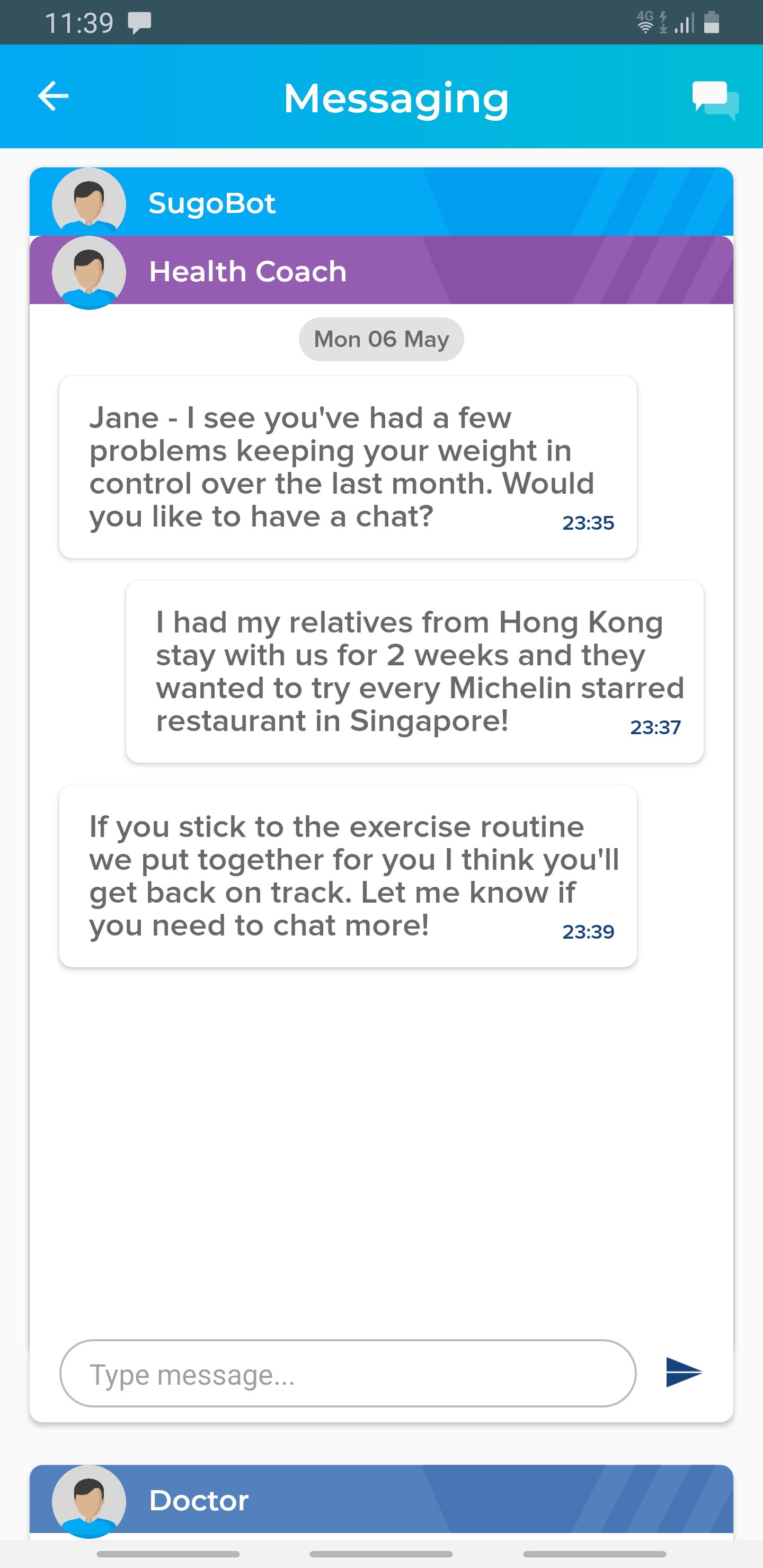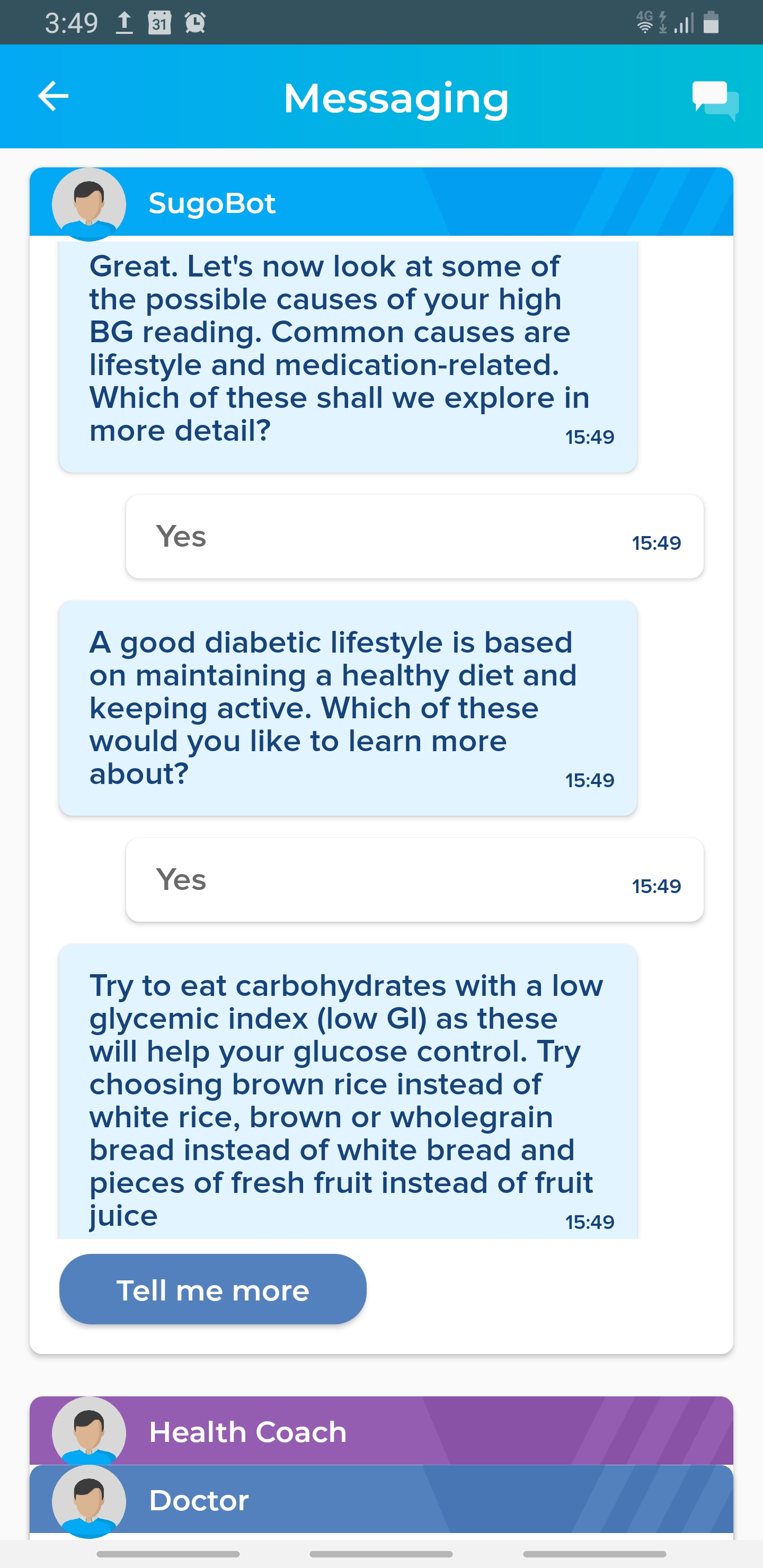 How a Physician uses the SugoSure Physician Portal
Closer monitoring and earlier problem resolution

An easy-to-use diabetes electronic medical record

Automated alerts based on best clinical practice algorithms

Full 3-monthly reporting and charting of glycaemic control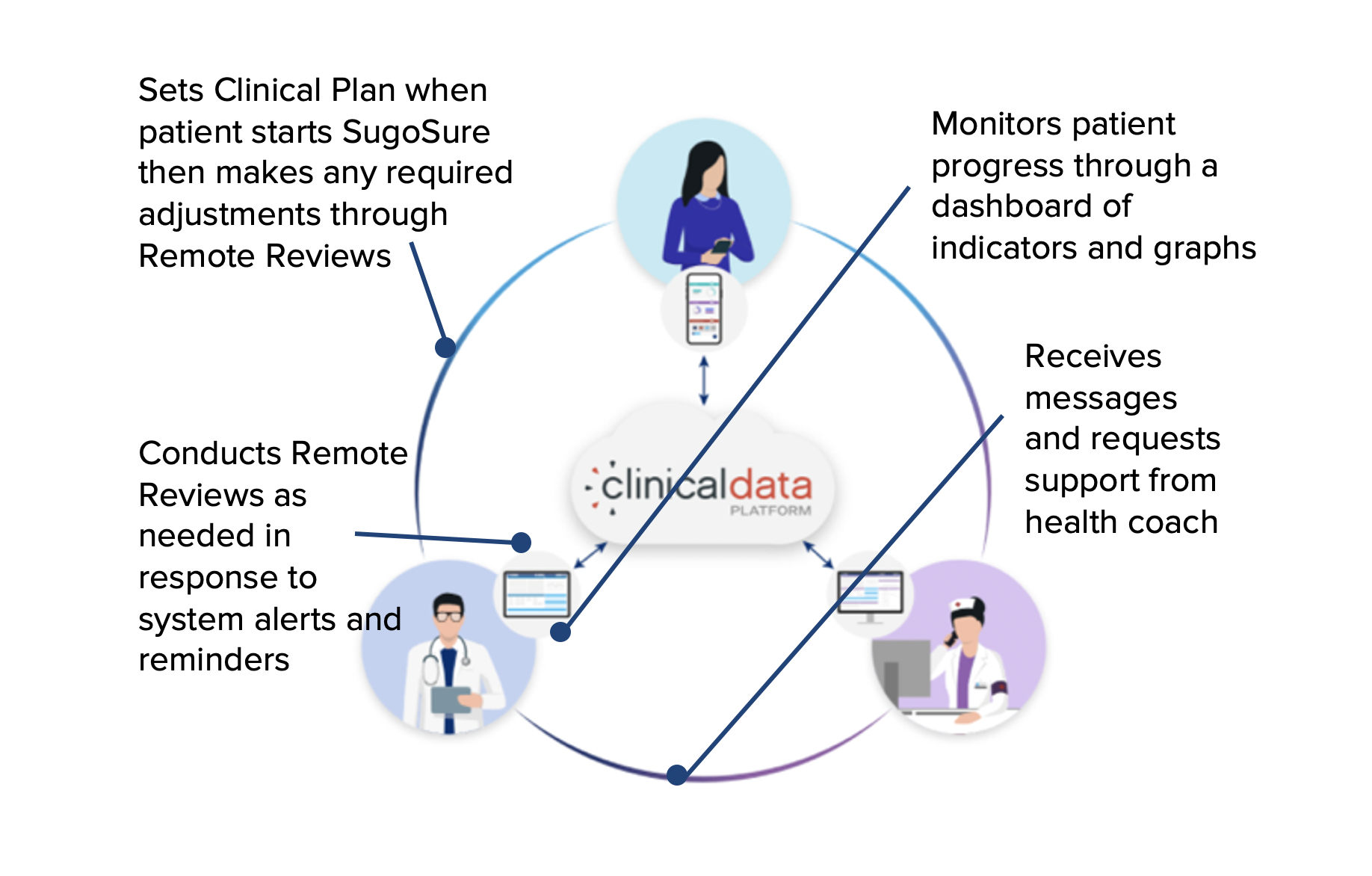 Sample Physician Portal Screenshots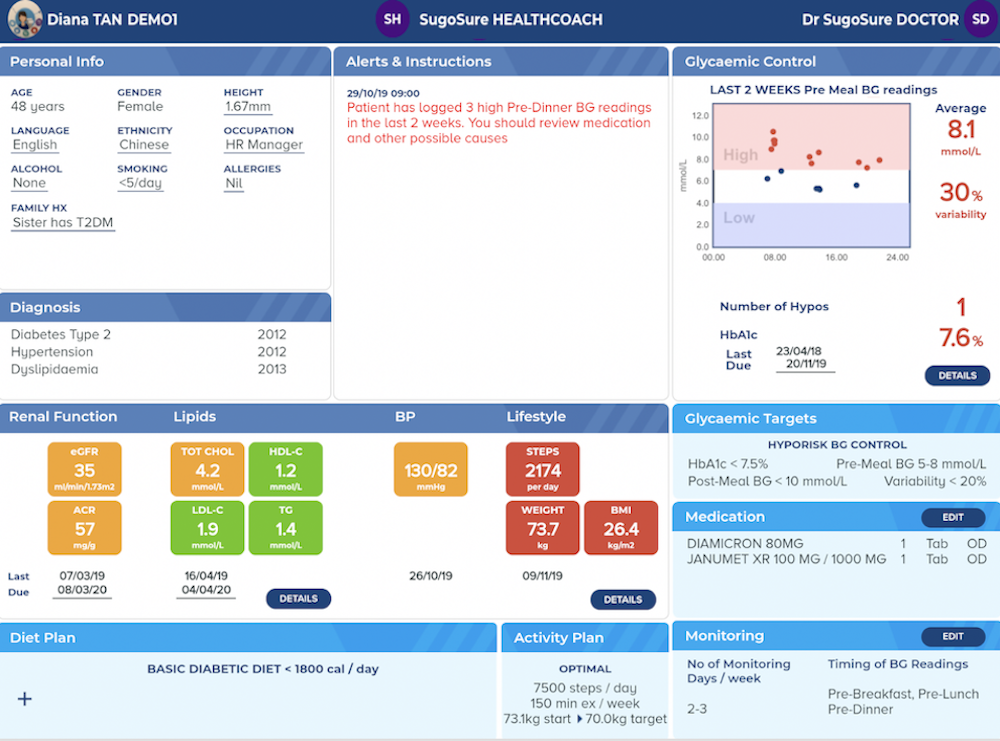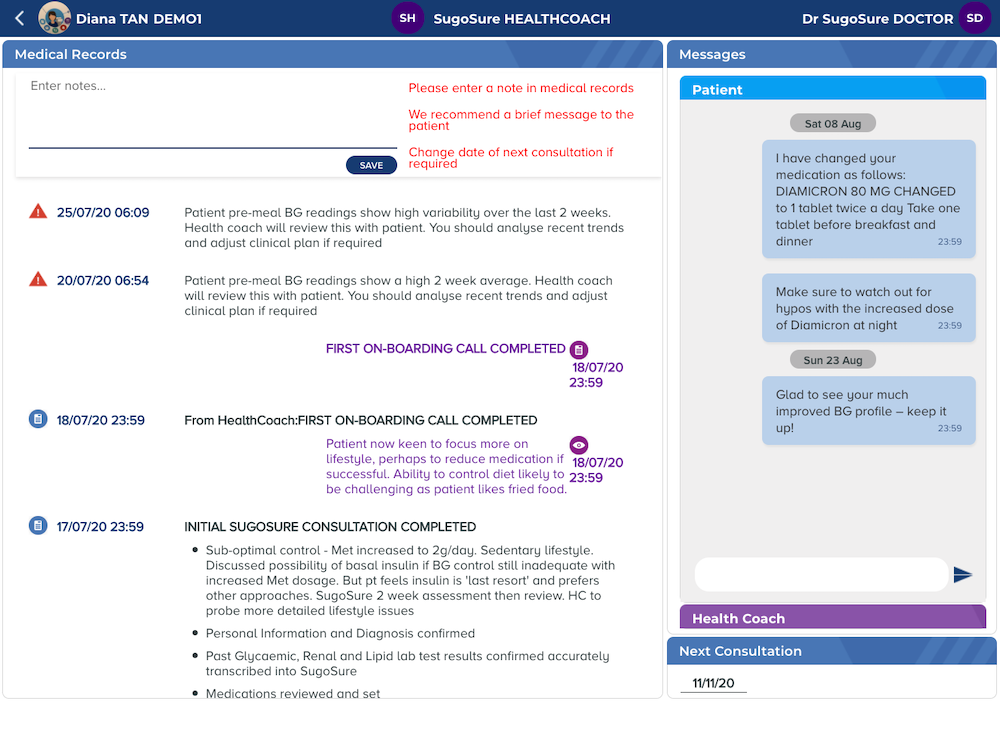 3 Month Patient Summary Report Format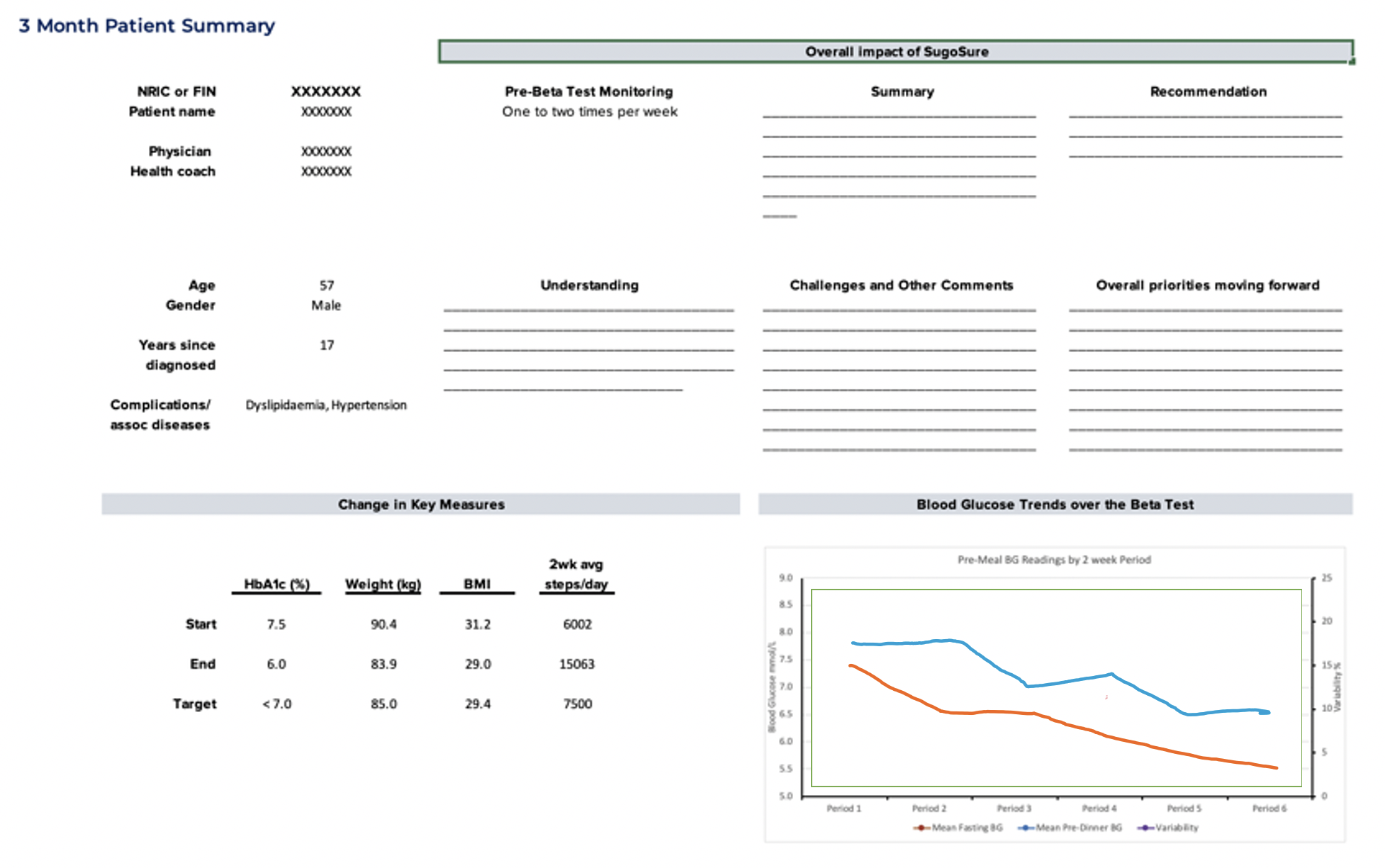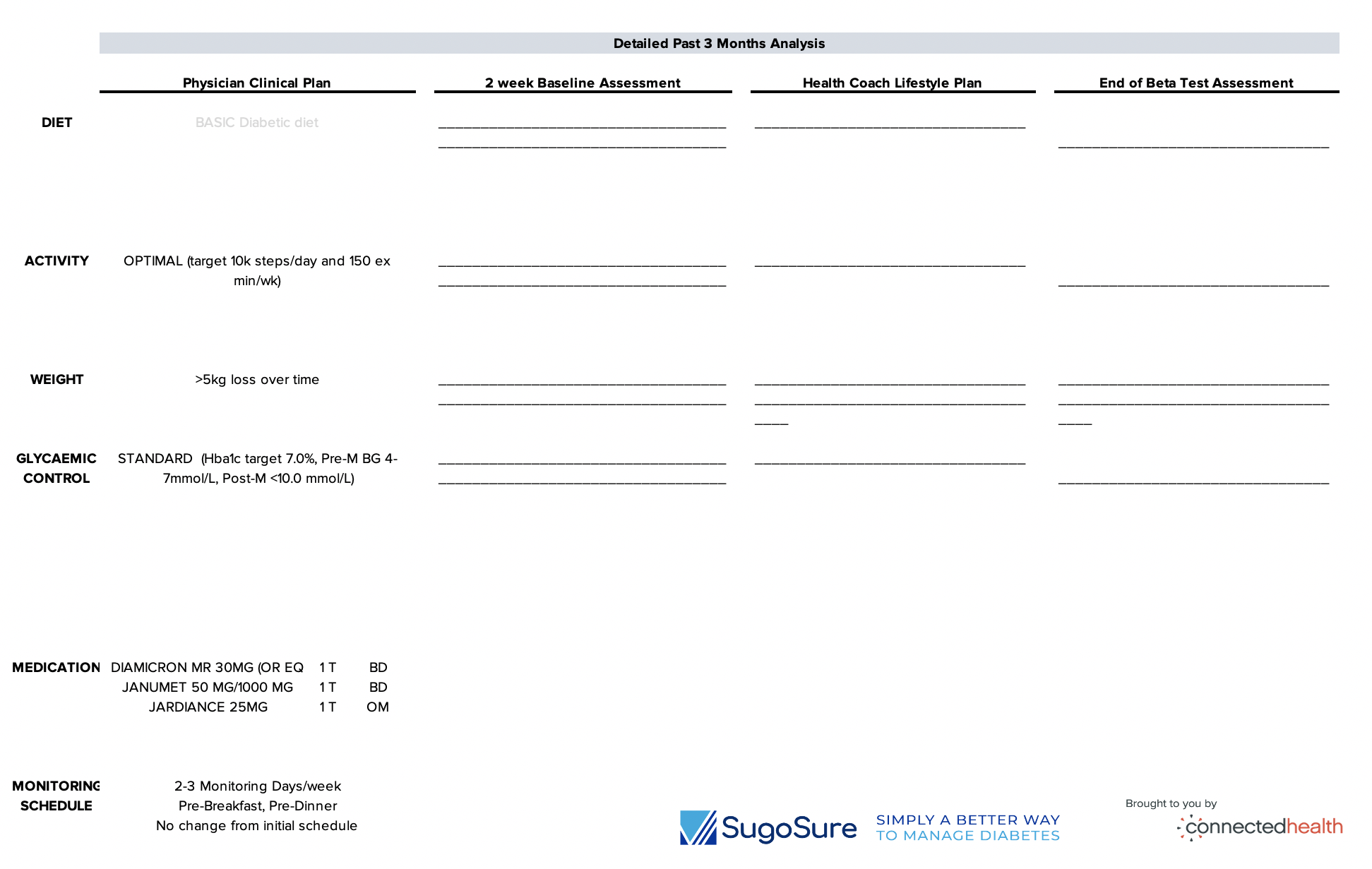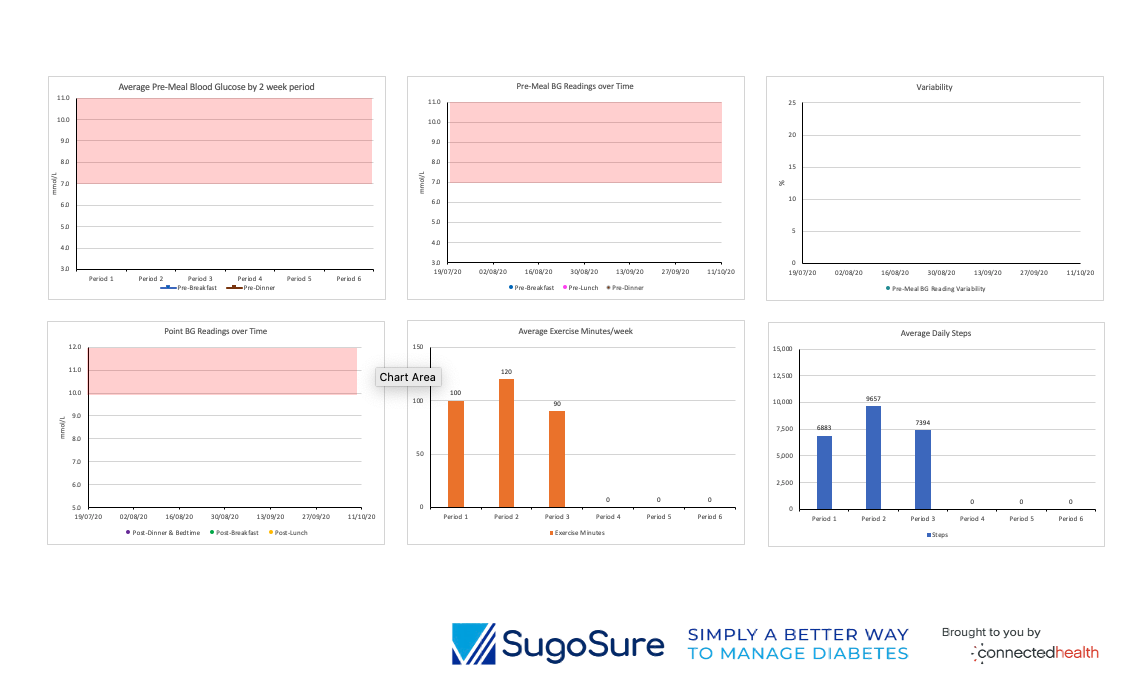 How a Health Coach uses the SugoSure Health Coach Portal
Health coaches are nursing-registered and provided by ConnectedHealth

All coaches have experience in chronic disease management

No recruitment and training overhead costs to physicians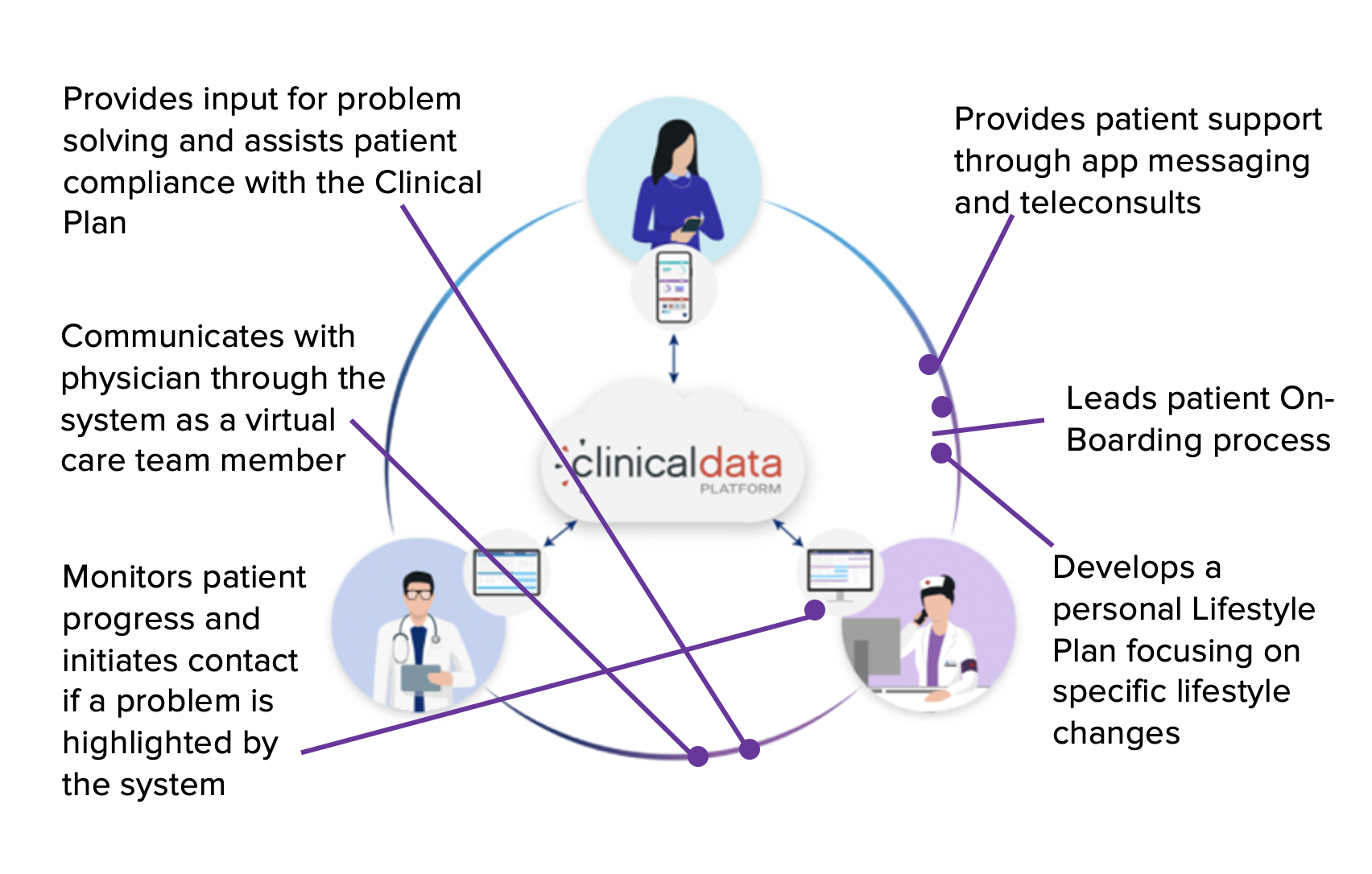 Sample Health Coach Portal Screenshot