Partner With Us - Become a SugoSure Doctor
SugoSure's complete digital diabetes system enables you to deliver Better Diabetes Care in a productive and efficient way
Select demo date and time
BOOK A DEMO NOW!
There is a pressing need to find better ways to manage patients with diabetes since current approaches still produce sub-optimal outcomes with significant morbidity and cost to healthcare systems.
As a doctor you wish you could do more but are constrained by time pressure and limited patient support resources. At the moment it's hard to provide the monitoring and education needed to support patient lifestyle changes and closer patient tracking.
SugoSure's digital diabetes technology aims to change the status quo. It's comprehensive and practical approach enables you to improve the quality of care you provide with little extra time and effort by leveraging technology.
Deliver better care to your patients with diabetes
Build your practice in an area of need
No extra overhead or startup costs
SugoSure is an innovative and complete digital health system which supports care for patients with type 2 diabetes, delivered in partnership with primary care and specialist physicians.
Under SugoSure's partnership model, ConnectedHealth provides digital health support and personal health coaching to patients through the Patient App and Health Coach Teleconsults.

Physicians provide clinical care with consultations supplemented by SugoSure Remote Reviews for remote monitoring. This is enabled by the Physician Web Portal which is a diabetes electronic medical record with built-in clinical decision support tools designed for ease-of-use to fit with your workflow.
By partnering with SugoSure, physicians can implement remote patient monitoring and enhance the care received by their patients with diabetes. All with no set-up cost since all additional resources are provided by ConnectedHealth.
Learn how this will benefit your patients and your practice by booking a demo with Dr Ronald Ling, CEO of ConnectedHealth and creator of SugoSure.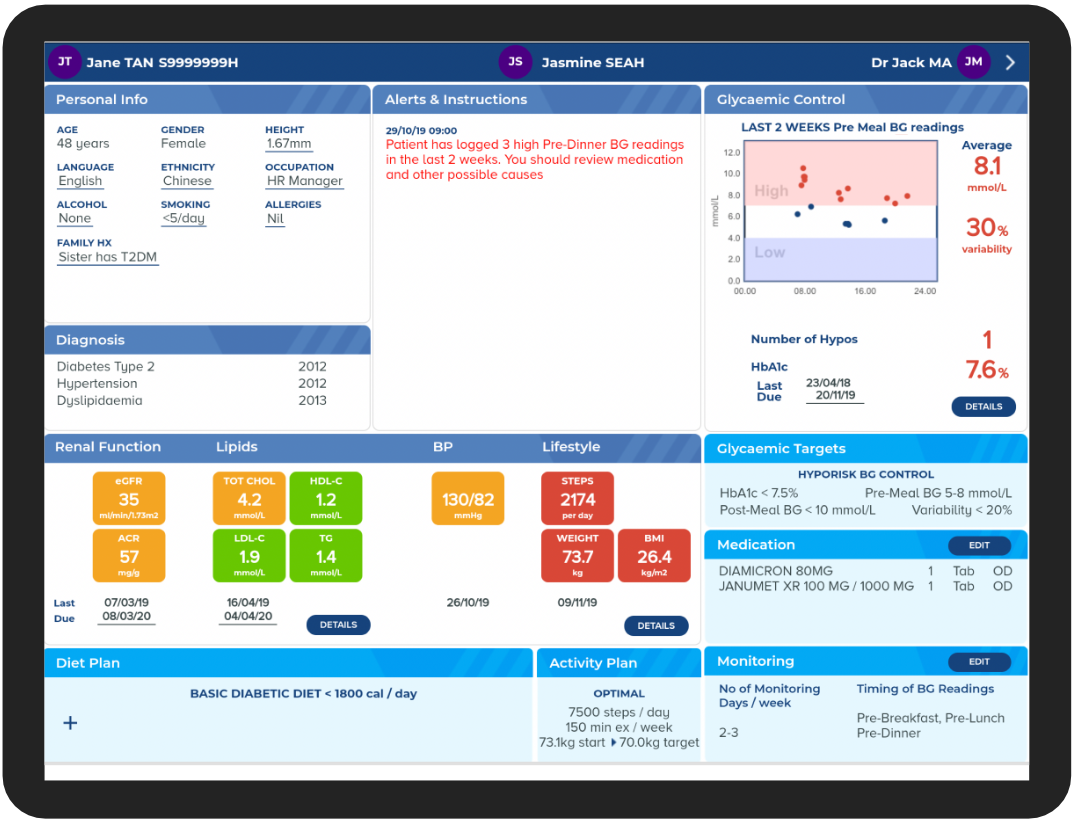 The SugoSure Physician Portal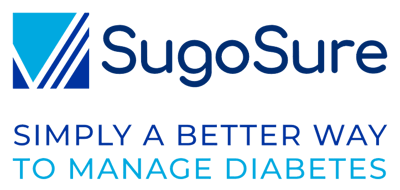 Swipe to view 4 Clinical Case Studies