Be Part of the Future of Diabetes Care
Healthcare is on the verge of being disrupted by technology in a way which will transform how patient care is delivered.
ConnectedHealth is a digital health company which aims to significantly improve clinical outcomes in our targeted disease areas by
Managing clinical data in a way which enables physicians to track patient progress and intervene earlier and more effectively than ever before

Building unprecedented patient engagement through our apps and personalised health coach support to make behavioural change stick
ConnectedHealth's flagship product SugoSure delivers remote monitoring and assists care for patients with type 2 diabetes.
Patients receive guidance and feedback through the app and are linked to their doctor and health coach through the system.
Health coaching is provided by ConnectedHealth.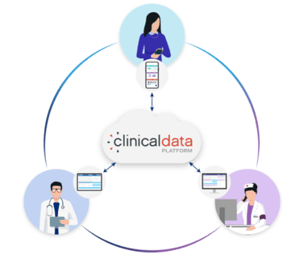 As we prepare for commercial launch of SugoSure around end-2020 we seek to recruit a small team of health coaches who will support patients and physicians to deliver best practice clinical management of type 2 diabetes in Singapore.
Roles offered may be full or part time, with a minimum of 20 hours per week. Health coaches will work mainly from home with around 30% of time at ConnectedHealth's office near Buona Vista. A base roster will be set however some flexibility to meet patients' needs for calls outside normal work hours is required.
Health coaches may also be deployed on other related projects taken on by the company e.g. providing nurse counselling services for diabetes (separate from SugoSure).
Requirements
Registered with Singapore Nursing Board

At least 5 years' experience in chronic disease management

Strong skills in patient education and counselling

Sufficiently adept at using technology as part of their daily work

Motivated, creative and a team player

Experience as a diabetes nurse educator or nurse clinician will be highly beneficial
Responsibilities
Deliver high quality support to patients in line with SugoSure's documented protocols using the system to guide interactions
Build good working relationships with SugoSure doctors as a member of the care team – demonstrate the impact of SugoSure on patient management on an ongoing basis
Deliver health coaching productively and effectively as measured by system metrics and patient feedback
To comply with standard SugoSure protocols for patient and physician interactions and documentation
Participate in marketing and patient community events as scheduled
Contribute to further refining protocols to continually enhance our service offering, ensure that ConnectedHealth is highly responsive to patient and physician needs and is always ahead of competitors
To deliver related services such as Nurse Counselling
Rostering
Exact rosters are yet to be finalised however 20 or 24 hours per week part time employment schedules are likely to be similar to these: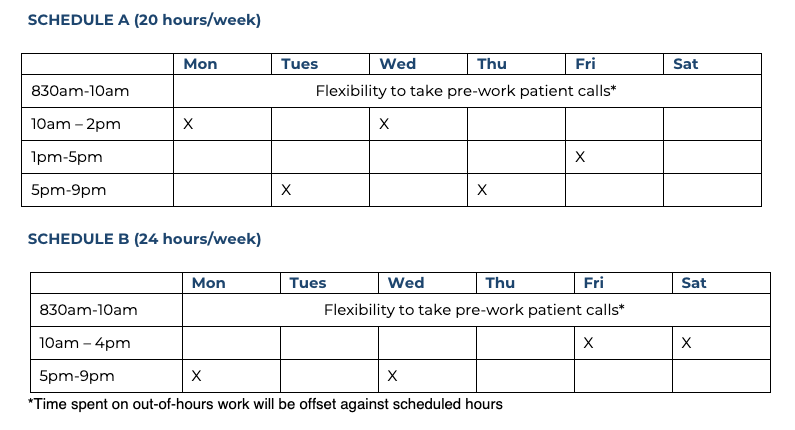 *Time spent on out-of-hours work will be offset against scheduled hours
Contact Lim Mui Lan (tel 6931 1522 ext 106
)
for further details.